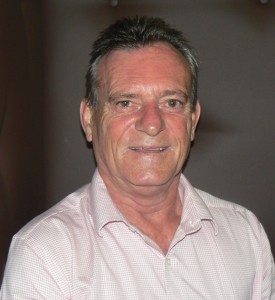 DEON STALS
CEO
deon@focost.com
Deon has held various financial management, cost management, cost engineering, management accounting, auditing(external/internal) junior and senior positions during his working career in various industries and also served as a financial executive, financial director and exco. member on board level in a multi-billion rand national group of companies. Deon also successfully completed his BComm(Accounting Sciences)(Pretoria) and Hons. BCompt/CTA(Accounting Sciences)(Unisa) degrees, accounting and auditing articles with Price Waterhouse Coopers(PWC) and has had extensive exposure and experience in external audit practice with a widely ranged national and international client base. He also successfully completed courses in, and is sufficiently experienced in MS Excel, MS Word, MS PowerPoint, Hyperion Fin Pack, Familiar with Accpac and various in-house network systems, SAP in Saudi Aramco environment, Internet, Outlook. He also had extensive practical exposure and experience on an international Activity-Based Costing & Management (ABC&M) system and successfully operated this operational system in the past. He is academically suitably qualified and commensurately experienced in ABC&M and, inter alia, has successfully designed and implemented such ABC&M systems in a local multi-billion rand national organization and some other SME's locally. Deon is currently researching (ABC&M) and Cost Engineering further and writing a MPhil (Management/Cost Accounting) dissertation at Unisa on a specific topic of strategic management/cost accounting. Deon was also trained as a cost engineer in Saudi Aramco(Arab mining company, the largest oil, gas and petroleum company in the world) and has also worked in Saudi Aramco, in Saudi Arabia(various locations), Middle East, as a senior cost engineer until 2015; apart from other very valuable training, exposure and experience gained in Saudi Aramco, this has also given Deon invaluable exposure and experience to cost engineering and SAP, as well as project management and reporting.
Deon is also doing workshops and presentations on such topics as Cost Engineering for capital projects, Activity-Based costing and management (Specializing in this discipline), Working capital management and Cash conversion cycles (this includes credit management and credit control and debtors accounting systems etc.), Deferred tax guidelines, Corporate governance, Critical issues in businesses, Disciplining staff, Finance & Admin. representation letter, Financial manager job description, Financial hygiene guideline(including risks and internal audit), Productivity measures, Financial year end process and external audit, Annual Budget / Strategic Plan process, Management planning and control, Monthly reporting.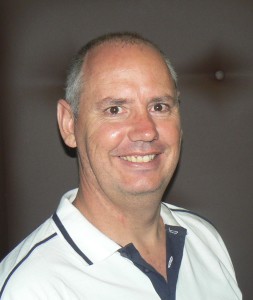 WARREN ELBOURNE
CFO
warren@focost.com
Warren has also held various senior financial management positions during his working career and also served as a group financial manager in a multi billion rand national group of companies. He has also had experience as a CFO in a multi national supply chain company. Warren has completed BComm Accounting degree as well as obtained a National diploma in Internal Auditing. He has 14 years of financial management experience. Warren has extensive experience as administrator in Pastel Evolution, Accpac, SAP and various in-house applications. He has also obtained "unqualified" external audit reports from auditing companies such as KPMG, Deloitte and Nexia SAB&T. Warren has successfully implemented a central financial operation, restructured financial departments and implemented a start up financial department for an international supply chain distributor. His success is contributed by applying business mapping processes, hiring the correct staff and designing financial control systems to ensure accurate financial reporting and ensure minimum financial risk to a companies shareholders. His leadership and communication skills has had a valuable contribution to his success as an operational financial manager.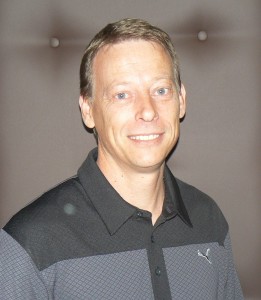 LODE STAES
COO
lode@focost.com
Lode is a driven, passionate and professional certified Sage 300 consultant/account manager and currently director of his own ERP consulting firm that was established in 2011. With an experience base spanning more than 20 years in the Sage 300 (Accpac) and other financial ERP system environments including SAP Business One, he has had extensive experience in implementing financial ERP systems successfully in various mid to corporate organisations. Apart from the exposure to a wide range of national client base, he has also worked in the international business environment overseas.
Prior to his involvement with ERP systems and environments, he was an accountant and holds a cost and management accounting qualification. Now as a trusted business partner for Sage, Lode has a vast knowledge of the ERP systems tracking back to the DOS era, and also includes experience in the following applications such as but not limited to, MS Office, MS-SQL, Pervasive SQL, Crystal reports, Terminal server and virtual PC. The positions that he held at the consulting firms that he worked included junior-, senior consultant and account manager positions. His project management skills and experience has seen him successfully implement and support one of the biggest clients, BHP Billiton (MMC). He has worked for PwC – Exordia as an Accpac support manager where he overlooked and supported clients of all industries which included the largest Sage 300 (Accpac) client in Africa. During his time Melbourne Australia he worked for reputable consulting firms implementing, managing and overlooking all business processes within the ERP environment.
With a focus on customer satisfaction and building longstanding customer relationships, Lode will be an invaluable systems design engineer.